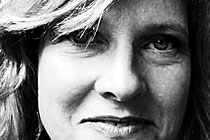 Pauline Connelly, Founder/Owner
Pauline finds keeping up with the constantly changing technical, social, and search landscapes of the internet fascinating, and loves working with other small business owners to help them put their best face forward on the web. She spent her early career working as an architectural designer (B. Arch, University of Waterloo, 1991). In the early 2000s, she went back to school to study web development at the University of Pittsburgh and Art Institute Of Pittsburgh and launched the company that is now PiCon Web Design & Marketing Inc. in 2006.
E-mail: [email protected]
Phone: (412) 563-0976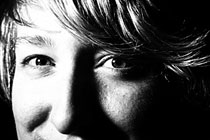 Meesha Gerhart, Owner
Meesha Gerhart graduated from The Art Institute of Pittsburgh in 2007 with a Bachelor of Science Degree in Graphic Design. She is one of those rare people who has both an eye for design and a knack for code. Meesha specializes in front-end development (HTML, CSS, and Javascript) as well as dynamic development (PHP, MySQL, WordPress Development). When she is not coding, she is punishing herself with the Pittsburgh Angels Rugby club.
E-mail: [email protected]
Phone: (419) 651-2987

Debbie Clinton, Administrative Coordinator
Debbie is the glue that holds PiCon together. From website maintenance to human resources to managing the day-to-day business functions, there isn't much that she doesn't do for us. Debbie is also a professional proofreader which is an asset to our clients. She is the proud mother of three young men and enjoys crocheting, playing the piano and watching any Pittsburgh sports team.
E-mail: [email protected]
Phone: 412-855-2061

Alyssa Moore, Designer
Another graduate of The Art Institute of Pittsburgh (in 2012 with a Bachelor's of Science Degree in Graphic Design), Alyssa joined our team in May 2014.  Her creative mind  contributes a unique perspective here at PiCon. She's a Pittsburgh lover, a design obsessor, and a coffee addict which makes her  a great fit!
E-mail: [email protected]
Phone: (412) 888-6886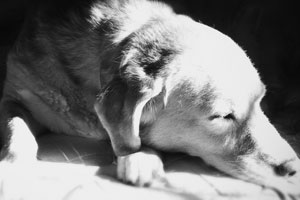 Autumn, Moral Support
Don't let the cute face fool you! Coming in at 70 years old, she is the old lady of the office. Autumn is the moral support of PiCon. She has a calming effect to the very stressed humans that are in the office. Most of you who have come to visit are not even aware she is around, until she decides to move, that is.
E-mail: No Email…She is a dog!